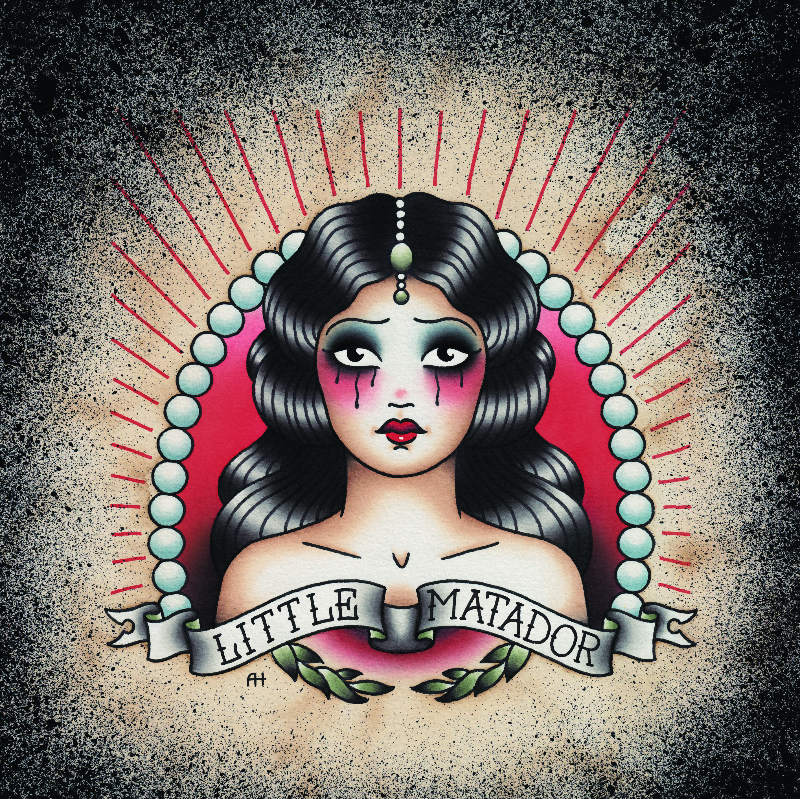 Artist: 

Little Matador
Little Matador: CD
Little Matador rock. Their self-titled debut album, released by Fiction in April 2014, is an aggressive, sassy, incendiary collection dissecting love, loss, rejection, redemption, death and re-birth... all the important stuff.
"I've always wanted to do my own record," says frontman Nathan Connolly, who discerning readers may recognize as the guitarist of Snow Patrol. "I wanted to make a record with bite and conviction, swagger and integrity, a fresh, gritty, honest, modern rock album. And Little Matador is that record. It's me out in the open, raw and exposed... and it's everything I hoped it would be."
In order to realise his vision, Connolly set about assembling a select team of collaborators, drawing upon musician friends who shared his love for visceral, committed rock 'n' roll. In Dublin he sought out drummer Paul 'Binzer' Brennan and bassist Gavin Fox, a crack rhythm section whose collective CVs incorporate stints in Idlewild, The Frames, Bell XI, Turn and Concerto For Constantine. Portland, Oregon's Troy Stewart, a member of Tired Pony and The Windsor Player, was recruited on guitar, and the line-up was completed with the addition of LaFaro guitarist Dave Magee, formerly Connolly's sidekick in his very first band, Belfast alternative rockers F.U.E.L.
Drinking from the same potent cup of raw rock integrity as QOTSA, Foo Fighters, Biffy Clyro and Arctic Monkeys, Little Matador join the likes of Band Of Skulls and Royal Blood in championing a new breed of rock'n'roll.
Their debut single 'Stitch Yourself Up' was an earth-quaking stomp full of swagger and intent; dripping aggression, danger and sex in equal measure. The video tells it all… set in a smoky strip-club and featuring Nathan in a startling twist… The follow up 'Reasons' – saw Nathan set up in a boxing ring, and doesn't end how you would expect either.. seeing is believing...
Tracklisting
1. Stitch Yourself Up
2. Reasons
3. Shatter
4. Boom Boom
5. The Night
6. Give & Take
7. Gimme All You Got
8. Liar Liar
9. Cheating Heart
10. This Crooked Wood
11. Leaving Anyway
Formats:

CD Album
Label:

Fiction